Remote Patrol vs On-Site Security: Which Is Right for You?
July 23, 2023
As a business owner or property manager in Texas, ensuring the security of your assets and people is one of your top priorities. You have a choice between remote patrol and on-site security services, but how do you determine which solution is the best fit for your needs? Remote patrol offers the convenience and cost-effectiveness of centralized monitoring, but on-site security provides a physical presence and rapid response time. You must weigh the pros and cons of each option carefully based on your budget, location, and specific security requirements.
Remote Patrol: Cost-Effective Yet Limited
Remote patrol provides cost-effective security monitoring through live CCTV camera feeds and a central monitoring station. Rather than employing on-site guards, remote patrol utilizes technology to observe your property 24 hours a day, 7 days a week. This can reduce costs compared to a traditional guard service.
However, the remote patrol has limitations. Without a physical security presence, there is no way to physically intervene in the event of criminal activity or medical emergency. Cameras also have blind spots, and the quality and coverage of the CCTV system can impact monitoring effectiveness. For high-security sites or locations with many entry points, remote patrol may not provide comprehensive enough protection on its own.
For basic security needs on a budget, remote patrol can be a good option. But for enhanced protection of people and property, on-site security guards are often required. Many businesses find a hybrid model with both on-site guards and remote monitoring provides the most complete security solution.
On-Site Security: Reliable but Pricey
On-site security provides the reassurance of trained guards physically patrolling and securing your property. However, it typically comes at a higher cost. On-site guards require salaries, benefits, and ongoing training to keep their knowledge and skills up to date. You must also provide the necessary equipment and resources for the guards to properly do their jobs.
The main benefits of on-site security are:
Direct intervention. Guards can directly intervene in any incidents on your property as they happen. They can deter criminal behavior through their physical presence and visible security measures.
Adaptable coverage. You can easily adjust coverage based on your needs, increasing or decreasing guard patrols and hours as required. This flexibility allows for customized security solutions.
Trusted specialists. Reputable security companies thoroughly vet, train, and supervise their guards. You can feel confident in their ability to protect your people and assets.
While on-site security may require a larger budget, for many organizations, the peace of mind that comes from having dedicated, specially-trained guards on patrol is well worth the investment. On-site guards remain the gold standard for comprehensive property protection.
Which Security Solution Is the Best Fit for You?
When determining which security solution is right for your needs, consider factors like budget, coverage, and response time.
Remote patrol utilizes technology like security cameras to monitor your property 24/7 from a central station. This option typically has lower upfront costs but may have slower response times. On-site security provides trained guards to patrol your location in person. While more expensive, on-site security can deter criminal behavior and has faster response times.
For many, a hybrid approach utilizing both remote patrol and on-site security is optimal. Remote patrol handles continuous monitoring while on-site security supplements at peak times or for critical areas. The specific combination of services depends on your priorities and risk factors. Analyzing crime statistics for your location and consulting a security expert can help determine the level of coverage needed.
In summary, selecting a customized security solution based on your unique needs and balancing cost considerations will provide the greatest peace of mind. Both remote patrol and on-site security have advantages, so evaluate each option carefully with the help of a professional to choose what is most suitable and budget-friendly for safeguarding your property.
Remote Patrol Services by AAA Security Guard Services
AAA Security Guard Services offers remote patrol services utilizing closed-circuit television cameras (CCTVs) to provide round-the-clock monitoring of properties. Their trained and licensed security guards continually observe the cameras and can respond swiftly to any suspicious or emergencies.
Reliable and Reputable Service
AAA Security Guard Services is a trusted and dependable provider of remote patrol security services in Irving, Texas, and surrounding areas. Their experienced guards are diligently watching a multitude of camera feeds at all hours of the day and night to detect any unauthorized access or other issues.
With a quick response time and coordination with local law enforcement when needed, AAA Security Guard Services gives clients peace of mind that their assets and property are under vigilant guard from their state-of-the-art monitoring center.
For any company or individual seeking an affordable yet effective security solution, remote patrol services are an ideal option worth considering. AAA Security Guard Services aims to provide the monitoring and response that gives clients confidence their premises are secured, without the cost of on-site guards. Their cutting-edge technology, professional guards, and fast reaction times make them a leader in remote patrol services across Texas.
On-site Security Services by AAA Security Guard Services
AAA Security Guard Service provides professional on-site security services throughout Texas. Our highly-trained security officers conduct routine patrols of your property and maintain detailed records of all activity. We offer customizable security packages with patrols ranging from 5 hours up to 24 hours a day, 7 days a week.
On-Site Security Patrols
Our on-site security officers physically walk the grounds of your property, inspecting for signs of intrusion or damage. They monitor entry and exit points, escort employees or guests as needed, and can respond quickly in the event of an incident. Regular patrols act as a visible deterrent against trespassing or property crimes. Our officers are professionally trained and licensed in the state of Texas.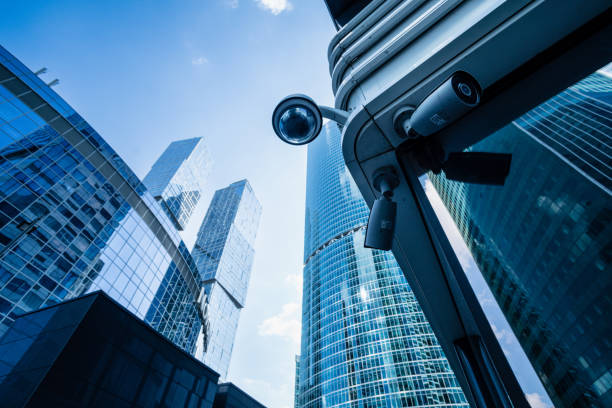 OK, I will replace all 3rd person words with 1st person words like our, us etc. Here is the result:
Contact Us Now – aaaguards.com
To inquire about our remote patrol or on-site security options, you may contact us through the following methods:
Website
Visit our website at aaaguards.com to fill out an online contact form with your questions or request a quote for services. A representative will respond promptly to discuss your needs and provide additional details about our residential and commercial security packages.
Phone
For immediate assistance, call AAA Security Guard Services at +1 817-677-8803. Our customer service team is available 24 hours a day, 7 days a week to answer any questions about remote video monitoring or traditional guard services. We can dispatch emergency responders if an alarm is triggered at your property after hours.
Email
You may also email us at info@aaaguards.com with any general inquiries about our security services, such as equipment options for our remote patrol systems or background checks performed on our licensed guards. A company representative will reply as soon as possible during regular business hours.
Whether you require constant video surveillance, routine property checks by guards, or an emergency response team, we have dependable solutions to safeguard homes and businesses across Texas. Our experts can assess your unique needs and design an affordable security plan to give you peace of mind. For additional details on our remote patrol or on-site guard services, contact us today.