Hurst, Texas: An Activity Haven Close to Home
September 11, 2023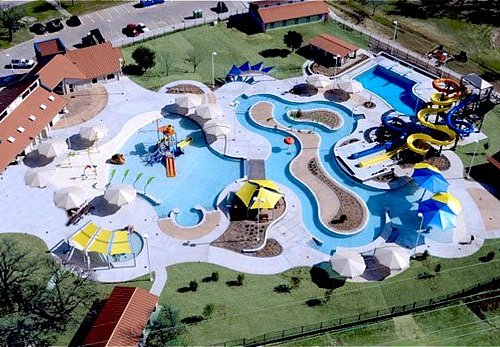 Have you been itching to get out of the house and do something different but don't want to drive far? Look no further than Hurst, Texas, a city jam-packed with unique attractions and activities for every taste, all within a 30-minute drive. Whether you're an adrenaline junkie craving the thrill of indoor skydiving at iFLY or prefer a relaxing evening watching improv at Alley Cats Entertainment, Hurst has you covered. Foodies can indulge in catfish and hush puppies at Catfish & Company or sip a craft cocktail at Neighborhood Cafe. Not to mention, shopaholics will find retail therapy heaven at North East Mall, which houses over 100 stores. The best part is most spots are budget-friendly, so you can experience multiple adventures in one weekend trip. Next time cabin fever strikes, set your GPS for Hurst—your entertainment oasis just around the corner.
Hurst, Texas Offers Thrilling Indoor Adventures
If thrill-seeking adventures are your thing, Hurst, Texas has you covered. This city offers some seriously exciting indoor activities to get your adrenaline pumping.
iFly Indoor Skydiving
Have you ever wanted to experience the thrill of skydiving without jumping out of an airplane? At iFly Indoor Skydiving, you can float on a column of air in their vertical wind tunnel. Instructors will teach you proper form before stepping into the wind tunnel where you'll soar up to heights of over 10 feet in the air! This exhilarating experience is perfect for daredevils and adventure-seekers alike.
WhirlyBall
For a one-of-a-kind team experience, head to WhirlyBall. This entertainment complex combines lacrosse, basketball, and bumper cars – all while riding in WhirlyBugs, which are bumper car-like vehicles. Two teams of five go head to head trying to get a whiffle ball into their opponent's goal. It takes hand-eye coordination and teamwork to maneuver and pass the ball while bumping and spinning. If competition isn't your thing, they also offer arcade games, pool tables, shuffleboard, and a full bar and grill.
Whether you want to defy gravity, play an unconventional sport, or just enjoy good food and drinks, Hurst has indoor adventures for all tastes. With so many options close to home, any day can turn into an excitement-filled getaway. Spread your wings, grab life by the horns, and experience the thrills this town has to offer!
Hurst Has Plenty of Outdoor Recreation Options
When it comes to outdoor activities, Hurst has you covered. With over 15 parks spanning 200 acres, there are plenty of ways to get outside and have fun.
Chisholm Park
This 64-acre park features playgrounds, picnic areas, and a 5-acre lake open for fishing and non-motorized boating. It's a popular spot for walking, jogging, and cycling with over 3 miles of concrete trails. You can rent kayaks, canoes, and pedal boats to take out on the lake, or just sit back and enjoy the scenery.
Mayfair Park
At 31 acres, Mayfair Park provides athletic fields, a playground, picnic tables, and an outdoor swimming pool open in the summer. It's home to the annual Hurst City Fest and Fourth of July fireworks show. The park also contains the Hurst Recreation Center which offers classes and facilities for basketball, volleyball, racquetball, and pickleball.
iFLY Indoor Skydiving
For thrill-seekers, iFLY Indoor Skydiving is an experience like no other. Using a vertical wind tunnel, you can experience the sensation of free falling at over 100 mph without having to jump out of an airplane! It's a safe and exciting adventure perfect for all ages and skill levels.
With parks, playgrounds, athletic facilities, and attractions like iFLY, Hurst has outdoor recreation options for people of all interests and abilities. Get outside and enjoy all this city has to offer in your own backyard!
Hurst's Dining, Shopping, and Entertainment Scene Has Something for Everyone
The city of Hurst offers no shortage of dining, shopping, and entertainment options within a short drive. You'll find something for every taste and budget.
Shop 'til you drop at North East Mall
This popular shopping hub features over 140 stores to browse, including department stores like Dillard's, Macy's, and Nordstrom. Whether you're looking for the latest fashions, housewares, or electronics, you're sure to find it here.
Satisfy your taste buds
Craving everything from upscale cuisine to down-home cooking? Hurst has you covered. For a unique dining experience, check out Yori, with its fusion of Vietnamese and French fare, or Pineapple Grill Texas, serving Caribbean and Cajun-inspired dishes. If you're in the mood for classic comfort food, head to Boulevard Cafe or Catfish & Company. At Neighborhood Cafe, pair your meal with a craft cocktail or beer from their extensive drink menu.
Find your fun
When you want to get your game on, two entertainment venues in Hurst fit the bill. At WhirlyBall, you can play a game that combines lacrosse, basketball, and jai alai. For thrill-seekers, the indoor skydiving wind tunnel at iFly allows you to experience the sensation of free falling at over 100 mph. Take in a show at the Artisan Center Theater, or just enjoy some recreation at Chisholm Aquatic Center and Chisholm Park.
Whether enjoying a meal with loved ones, seeing the latest blockbuster movie, or trying an new activity, the city of Hurst provides a variety of amusements and diversions close to home. Discover why this charming suburb has something for everyone.
So there you have it—no need to travel far for entertainment and adventure. Hurst has everything you need for a fun day trip or weekend getaway right in your own backyard. Whether you're craving some outdoor recreation, want to catch a show, do some shopping, or just grab a bite with friends, Hurst delivers. The best part is with so many options, you'll never run out of new things to experience. Next time you're feeling bored or antsy, don't overthink it. Just hop in the car, crank up the tunes, and set your GPS for Hurst. An activity haven awaits!
Enjoy your visit, and don't forget to explore the city's offerings while you're there. Safe travels!
For more information about our security services in Texas, please visit our AAA Security Guard Services website.
Contact Information:
Telephone: +1 817-677-8803
Email: info@aaaguards.com
Office Locations:
Corporate Office: – Address: 1901 Central Drive, Suite 716, Bedford, TX 76021
Dallas Office: – Address: 5050 Quorum Drive, Suite 700, Dallas, Texas, 75254